The poultry waste processing line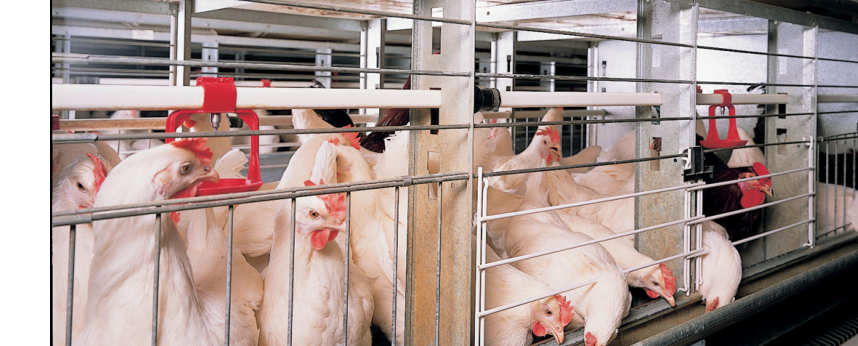 The poultry waste processing line 
Line operating principle 
The processed raw material (poultry processing waste – poultry processing flesh and bones waste- fallen poultry, heads, legs, by-products, gastrointestinal tract, etc) is chopped to the size 13x13 mm pieces in the chopper (1), then passes to the bunker with screw dozer (2), where it is accumulated and served to the cooker (3) of the heating block, there it is boiled by the indirect heating vapour through the steam jacket surface and cooker's screw, and by direct steam which is served to the raw material directly. 
From the cooker the boiled mash passes into the press (4), the compressed mash gives oil and stickwater, which flow through extracting sectors to the tray and are sent into a slime exudation unit (10) by pumping unit (9) for the further processing. The pressed solid phase goes to the dryer (5).
The dried product passes through a chute to magnetic device (6) where the metal impurities are caught. From the magnetic device tray the dried product is sucked by fan of the milling unit (7), there it is crushed and passes as meal through pipes to pneumatic transport (8), where the meal is separated from air. The pneumatic transport consists of cooler, two centrifugal dischargers, fan and conduit.
From the pneumatic transport's discharger the sedimentary meal goes through a sluice gate for packing in sacks or dispatched unpacked.
In the slime exudation unit, consisting of centrifuge (10), the suspended particles (slime) separated from stickwater are served by slime screw conveyer to the dryer.
The clarified stickwater after centrifugation by pumping unit (9) is transported to the compartments of the two-section tank (12), where it is heated to 900C, from where it goes to the separator (11). Separated oil is transferred to the oil tank by the pumping unit (9). All the electric equipment is controlled by central control panel (13).